A font is the combination of typeface and other qualities, such as size, pitch, and spacing. Typeface and font are frequently used interchangeably. Typeface is the principal design and the font is the execution and variation of the typeface, such as bold, italics, etc. For instance, Times Bold, Times Italic, and Times Roman are actually 3 fonts even though people often refer to one entire font family as a "font".
Fonts are a very essential tool in a designer's armory. Typography requires good font types and without good font we cannot design any typographic wallpaper or design. A good designer could use free quality fonts to create extraordinary typography works of art while inexperienced designers get the chance to exercise their typography skills. Designers love to have a lot of quality fonts available to them. Every designer has its own choices to decide which material he or she has to use in designing.
Looking for fonts via search engines and font sites is time devouring and irksome. In this post we have rounded up 40 quality fonts that may come in handy in your up coming design project. There are a few nevertheless that will require a prompt registration, but they are well worth it. Read the license agreements cautiously before using the fonts for commercial or personal purpose. The license can change now and again.
Adelle Basic
The award winning Adelle is a dynamic slab serif designed by Veronika Burian and José Scaglione. While it is conceived specifically for intensive editorial use, its personality and flexibility make it a real multiple-purpose typeface. The average weights deliver a very clear and neutral look when used in text sizes, providing the usual robustness required in a newspaper font. The unassertive appearance, excellent texture and slightly dark color allow it to behave flawlessly in continuous text setting, even in the most demanding editorial applications. As it becomes larger in print, Adelle shows its personality through a series of measured particularities that make it easy to remember and identify. Its energetic character, so inherent to slab serif fonts, becomes evident as the typeface is used for subheadings and headlines. The full OpenType Pro version of this font family has 12 styles, ranging from light to heavy, with more than 900 characters per font. It provides support for many OpenType features such as small caps, stylistic alternates, fractions, five sets of figures and more.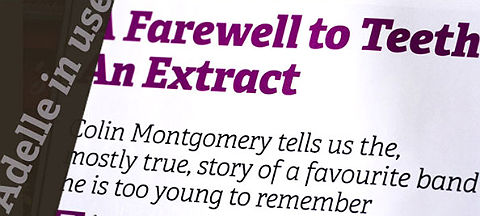 Age
Age free font is applicable for any type of graphic design, web, print, motion graphics etc and perfect for t-shirts and other items like posters, logos.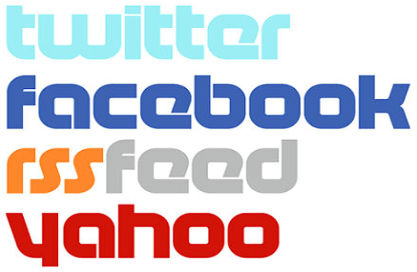 Aller Sans
Dalton Maag design team contrived a beautiful sans-serif Aller Sans, sponsored by Danish publishing company Aller. The typeface was designed as part of the Danish School of Media and Journalisms new CI and is now available for free use and download.

Andale Mono
Andale Mono is a highly legible monospaced font which was originally distributed as part of the Internet Explorer 4.0 add-ons page as Monotype.com. It distinguishes well between the zero, and the O.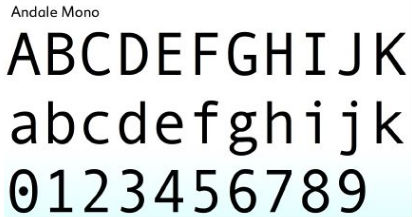 Arial Black
[ Download ]
A contemporary sans serif design, Arial™ Black Regular holds more humanist characteristics than many of its predecessors and intrinsically is more in tuned up with the mood of the last decades of the twentieth century. The overall treatment of curves is softer and fuller than in most industrial-style sans serif faces. Terminal strokes are cut on the diagonal which helps to give the face a less mechanical appearance. Arial is an extremely versatile family of typefaces which can be used with equal success for text setting in reports, demonstrations, magazines etc, and for display use in newspapers, advertising and promotions.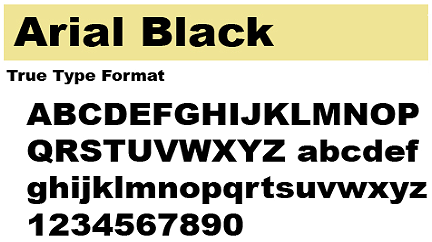 Camisado
Camisado is a humanist sans serif with transitional tendencies.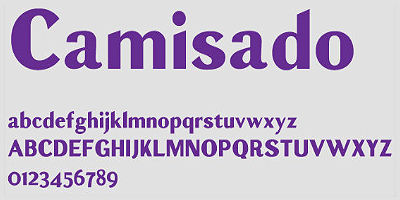 Chunk
Chunk is an ultra-bold slab serif typeface that is evocative old American Western woodcuts, broadsides, and newspaper headlines. Used mainly for display, the fat block lettering is unrestrained yet refined for contemporary use. Chunk is a fun slab serif decorative font that is effective for headlines and other creative treatments.

Circula
[ Download ]
Circula is a simplified geometric display typeface based on circles. It contains capitals and small capitals only, basic symbols, superior and inferior numbers and common fractions. It supports Eastern European, Baltic and Turkish character sets. Registration and checkout is required to download this font.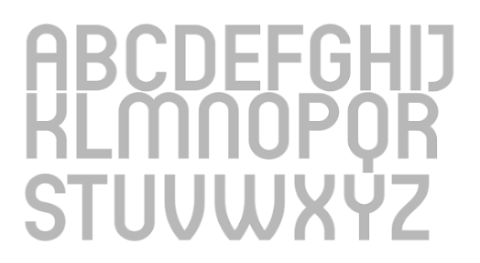 Clutchee
Clutchee Font is perfect a great display typeface with a lot of potential for use with t-shirts, also applicable for any type of graphic design, web, print, motion graphics, logos and covers for electronic dance music.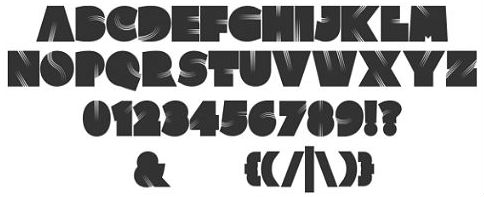 Creampuff
Creampuff is an accurate TTF character with a bold appearance created by Nick Curtis. Creampuff is a truetype font that will allow you to give a fresh new look to your written documents.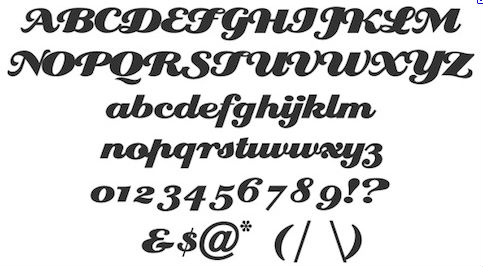 Crimson Text
Crimson Text is a Latin font for a quality typeface for the production of books and papers, particularly technical ones. It supports most Western languages. Ligatures and some mathematical symbols have been added. Parts of the family have experimental small caps, old style figures, and Greek glyphs.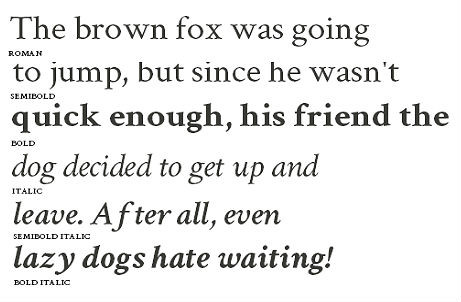 DejaVu Serif
The DejaVu fonts are a font family based on the Bitstream Vera Fonts. Its purpose is to provide a wider range of characters while maintaining the original look and feel.

Droid Font Family
Google's Android project, an open platform for mobile devices, includes the Droid font family, which was designed to provide optimal quality and comfort on a mobile handset when rendered in application menus, web browsers and for other screen text. The Droid family of fonts consists of Droid Sans, Droid Sans Mono and Droid Serif. Each contains extensive character set coverage including Western Europe, Eastern/Central Europe, Baltic, Cyrillic, Greek and Turkish support.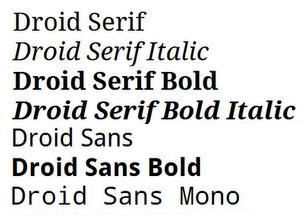 Engebrechtre
[ Download ]
A small caps early 20th century-style condensed display font. It comes in regular, italic, bold, bold italic, expanded regular, expanded italic, expanded bold and expanded bold italic. The TrueType version of this font is free for commercial use.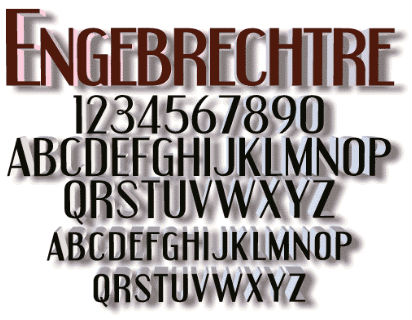 Expressway
Carve a new path with Expressway. Engineered to hug the road, it features a tight new frame with redesigned lines and curves. Expressway has superior readability. It combines the best features of the famous highway sign font while breaking away from monotonous government specifications.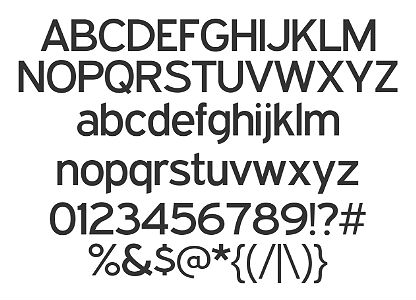 Franchise
Franchise is a powerful display, a quality, rounded block typeface that has 114 carefully and artfully crafted characters with subtle rounded edges and intriguing slanted slopes meant to communicate your message quickly and with power. The characters are meticulously drawn to achieve uniformity without compromising style. The face was created & kerned by someone who deals with type every day, so with Franchise, you won't be spending all day fixing the space between A's and Y's. To download this font you need a valid email address.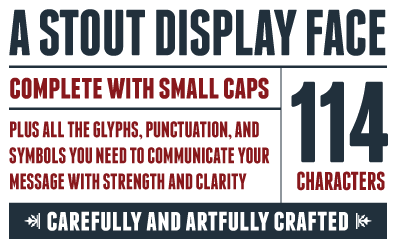 Imperator
Imperator is a truetype font that will enable you to completely overhaul all of your written documents.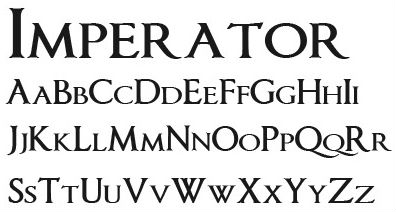 Junction
Designed by Caroline Hadilaksono, Junction is a humanist sans-serif typeface. It has elegant, clean and very sharp glyphs, but contains only 100 most common symbols. It perfectly fits to body copy, but can also show its strengths, balance and beauty in headlines. It has the hand drawn and human qualities of a serif, and still retains the clarity and efficiencies of a sans serif typeface.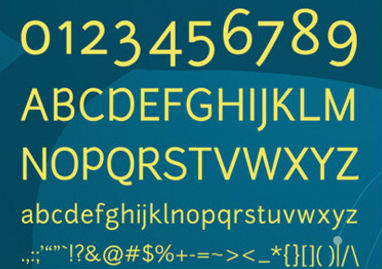 Kilogram
Kilogram is a super-heavy, caps-only, very bold, striking and unique display font with a useful range of alternate characters which may perfectly serve for headlines. Use shift to get the alternate version. The font can be downloaded and used free of charge for both non-commercial and commercial work.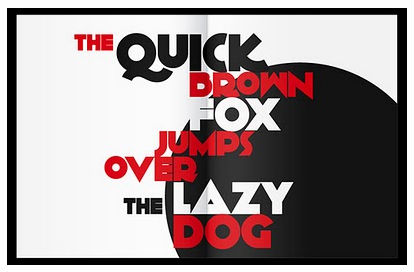 League Gothic
Made by the open source type movement group The League of Moveable Type, this font is a remake of an old classic, and one of our favorite typefaces, Alternate Gothic No.1 originally designed by Morris Fuller Benton for the American Type Founders Company in 1903. The company went bankrupt in 1993. And since the original typeface was created before 1923, the typeface is in the public domain.

LOT
LOT is a free and super strong typeface full of character applicable for any type of graphic design – web, print, motion graphics etc and perfect for t-shirts and other items like logos, pictograms. You can use Lot in your non-commercial projects.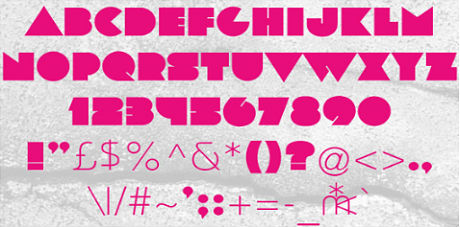 The Lobster
The lobster font is a lovely bold condensed script fully loaded with hundred of subtle ligatures and alternates. Designed by Pablo Impallari, The Lobster Font is a charming script you can download and use for websites and publications both personal and commercial, according to its SIL Open Font License.

New Athena Unicode
New Athena Unicode is a freeware multilingual font distributed by the American Philological Association. It follows the latest version of the Unicode standard and includes characters for English and Western European languages, polytonic Greek, Coptic, Old Italic, and Demotic Egyptian (and Arabic) transliteration, as well as metrical symbols and other characters used by classical scholars. New Athena Unicode is a "smart font". It contains OpenType ligature instructions that allow the display of well-formed precomposed glyphs in response to input of two or more Unicode code points. This capability allows the use of combinations like alpha with macron and acute and smooth breathing depending only on official Unicode code points. Ligatures are also used for correct placement of dots (U+0323) under Greek characters or strokes over Coptic characters. The same capability is helpful or necessary for some characters needed for papyrological transliterations of Demotic Egyptian or Arabic. Proper display of such features requires use of modern applications that support them.

Optimus Princeps
[ Download ]
Optimus Princeps, a wonderfully evocative font that accurately reproduces the Roman style of carved typography.

Orbitron
Orbitron is a geometric sans-serif typeface intended for display purposes. It features four weights (light, medium, bold, and black), a stylistic alternative, small caps, and a ton of alternate glyphs. Orbitron was designed so that graphic designers in the future will have some alternative to typefaces like Eurostile or Bank Gothic. If you've ever seen a futuristic sci-fi movie, you have may noticed that all other fonts have been lost or destroyed in the apocalypse that led humans to flee earth. Only those very few geometric typefaces have survived to be used on spaceship exteriors, spacestation signage, monopolistic corporate branding, uniforms featuring aerodynamic shoulder pads, etc. Of course Orbitron could also be used on the posters for the movies portraying this inevitable future.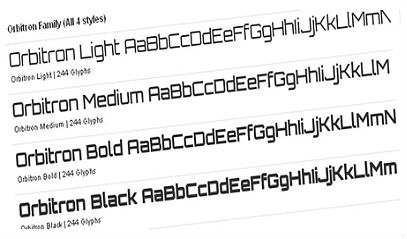 Orial
Orial is a pretty font, with pre-"stamped" swirls. Nice for a title and you can get some interesting effects by mixing up the colour card you print it on with the ink colour.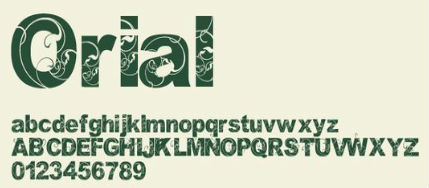 Otari
Otari is vibrant and contemporary, but serious and built to last. Its character shines in display type, but doesn't interfere at text sizes. Otari aims to capture the essence of Wellington, New Zealand in a single typeface. The contrast of a colorful art scene and the conservative colonial British aesthetic, which is still evident in the capital city, laid the groundwork for this design. Registration and checkout is required to download this font.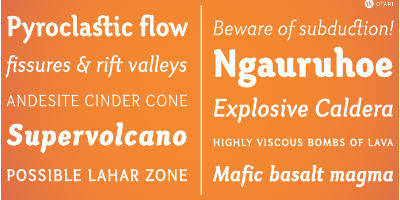 Pincoya Black
Pincoya Black is an experimental font inspired by the lettering on a poster of the Spanish civil war and influenced by the typography of Fransisco llanquihue of Galvez. Pincoya is a single font, but has many alternate characters and ligatures.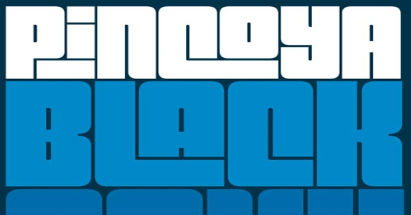 Piron
[ Download ]
Piron is a great mixture of round corners and slab looking serifs. It's a highly legible typeface very well suited for any display and web, print especially for magazines, brochures, logos, posters, flyers and motion graphics.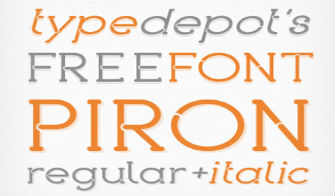 Raleway
Raleway is an elegant sans-serif typeface, designed in a single thin weight. It is a display face that features both old style and lining numerals, standard and discretionary ligatures, a pretty complete set of diacritics, as well as a stylistic alternate inspired by more geometric sans-serif typefaces than its neo-grotesque inspired default character set.

Rockwell Extra Bold
Rockwell™ is a sturdy geometric slab serif font family that has been popular for over a century. Rockwell is notable for its judiciously clipped slab serifs, and is given a particular sparkle by means of its angular terminals. It has visual impact when used, whether for sports or displays.

Rough Draft Regular
[ Download ]
A legendary TrueType typeface by Harold Lohner. Contains 189 characters in 9 ranges. For $5 you can buy the complete set which includes separate Outline, Clean Fill, and Solid Fill fonts.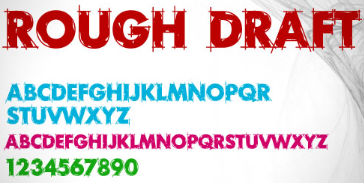 Sertig
Sertig font contains over 370 characters! Sertig font is completely free for personal or commercial use.

Serif Beta
Serif Beta is a very legible large serif family of free fonts, including 3 fontspacks with the optic weights 6, 12 und 72 (overall 14 weights). The family includes swash-glyphs and black-weights. Each font has 274 glyphs. Free for personal and commercial use, feedback is appreciated.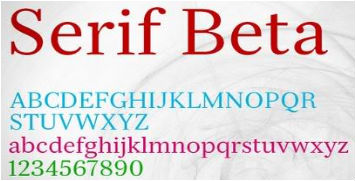 Sorts Mill Goudy
Sorts Mill Goudy is a 'revival' of Goudy Oldstyle and Italic, with features among which are small capitals (in the roman only), oldstyle and lining figures, superscripts and subscripts, fractions, ligatures, class-based kerning, case-sensitive forms, capital spacing. There is support for many languages that use Latin script.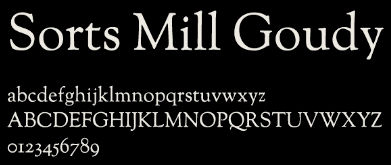 Sovereign Display
Sovereign is a distinctive font from Nick Cooke's G-Type foundry described as "exuding classical formality with a calligraphic sensitivity". Serif Caps and semi-serif lower case characters make for an unusual blend but one which works well, particularly at larger display sizes. Tapered stems and calligraphically influenced serifs give plenty of movement and character. Sovereign can be used for text or display purposes and will build eventually into a comprehensive collection with Condensed, Headline, Headline Condensed and Small Caps versions.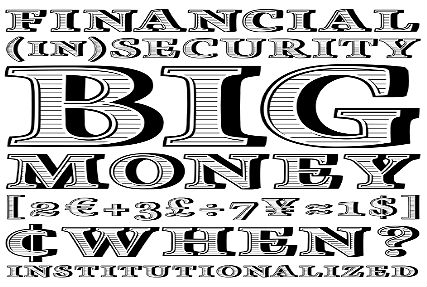 Titillium
A very legible, beautiful academic typeface that perfectly fits to every corporate identity design, magazines and headlines of corporate web-sites. The typeface is available in various weights: text version, title version, extra-black version and full-version.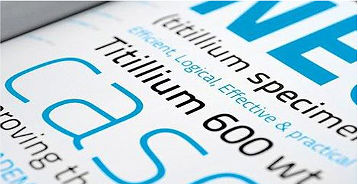 Toeris
[ Download ]
Toeris is a heavy Slab Serif, silly, funny, with lots of western spirit

Tribbon
A tasty layered 'ribbon' style font created by Dominic Le-Hair. Tribbon is a working 'ribbon' style font that consists of several layers and is available as a free download below. Tribbon is available in both TTF and OTF font formats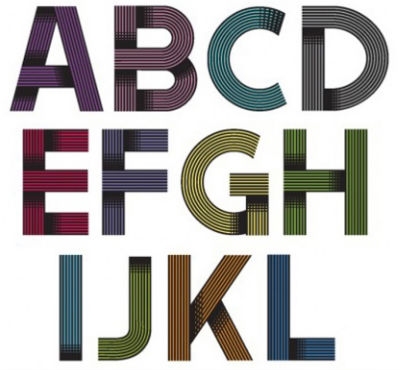 VAL Stencil