Domain auction sites allow users to search, buy and sell multiple presently registered domain names that are listed for sale by owners. These sites facilitate them to place bids on the names they want to purchase to suits their needs from an owner wishing to sell. Through the tools provided at domain auction website multiple users can list or purchase multiple domains easily and conveniently all in the same place, thereby revealing them to a greater number of prospective buyers.
In any auction, the highest bidder wins. The more desirable a domain name, the higher the winning bid. Auction sites often provide links to escrow agents to make possible the safe transfer of funds and domain properties between the auctioning parties.
A number of factors have contributed to the rise in popularity of the domain name auction. The personalization of the web resulted in domain names being purchased by more private individuals and businesses than initially estimated; and as a result there was also a rise in speculation and domain name warehousing.
Here is the compilation of 10 good sites to help web masters to auction their old domains at a good value.
Afternic
Afternic boasts over 3 million domain names available for purchase on their aftermarket platform. Members can search its huge database of listings, determine market values with domain name appraisal service, negotiate deals, and close transactions securely with its DNEscrow service. Afternic allows visitors to pre-order names that are coming up for expiration. To buy domains on Afternic, you need to purchase a membership, the cost of which is currently $1 per year and to sell domains on Afternic, you must purchase a membership that costs $19.95 per year.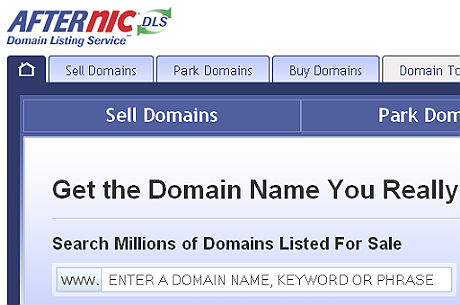 Bido
Bido is a 1 a day, domain name auction service that offers a couple different pricing options for selling. It is free to sign up for an account and only 8% commission on sales.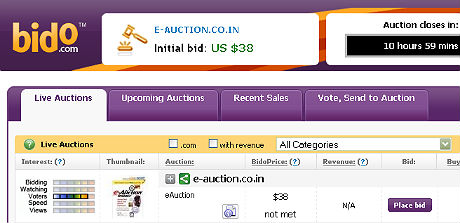 DomainMonkey
DomainMonkey is a domain auction and parking website that allows it's users to manage their entire domain portfolio. This website will allow you to buy and sell domain names and at the same time make revenue by parking some of your unused domains.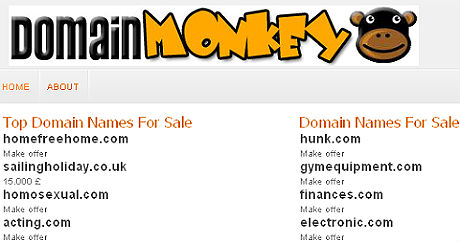 DomainTools
DomainTools combines the broad set of domain name ownership records available with important web hosting data to expose new opportunities in website improvement, domain investment and brand protection. If you are selling a domain, just be sure to know what the rules are and set an appropriate reserve.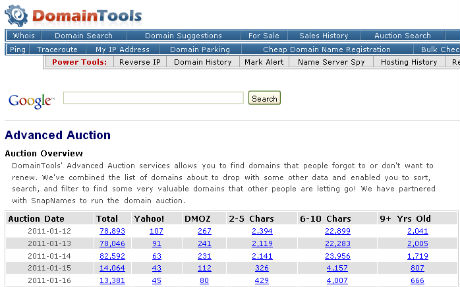 Go Daddy
GoDaddy is jumping in the online auction market with their series of one-day live online Signature Domain Auctions for exclusive, high-value domains. Domain owners can auction off their domains and potential buyers can bid on them. Various features of Go Daddy Auctions allow sellers to increase the exposure of their domain auctions.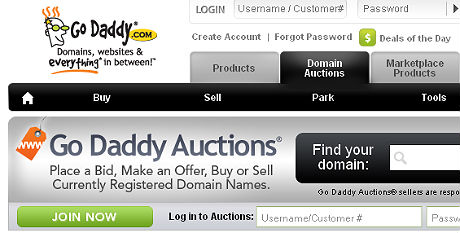 Great Domains
Actually a part of Sedo, GreatDomains holds a week long Premium Auction Events every month and features traditional Offer/Counter-Offer listings for qualifying domains.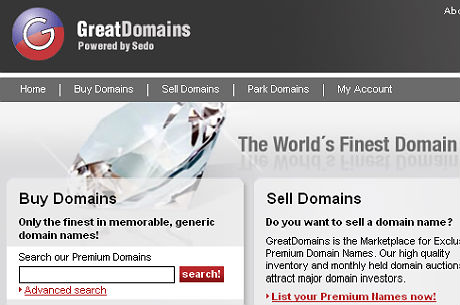 NameJet
NameJet allows its customers to backorder a domain name and set a price up to which they are willing to go for that domain name. If no one else backorders this domain name, then the customer gets, while if more then one person backorders the name, the name goes into an auction. This is the same pattern as all the other backorder services.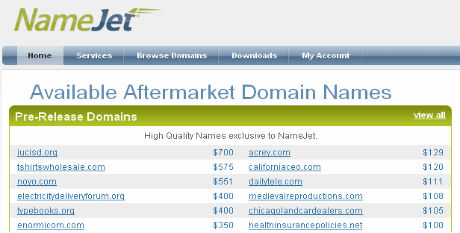 Sedo
Sedo probably provides the largest variety of continuous online domain auctions. They offer a wealth of domain services such as parking your domain, buying domains and selling domains. To park your domain is free and they require no minimal number of domains to do this. To sell via auction a domain you have listed at Sedo, you normally need an offer on your domain. Sedo occasionally runs online auctions as well.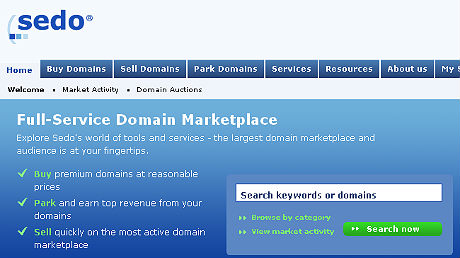 Snapnames
SnapNames is the largest source of deleted and expired domain names on the internet. Snapnames also auctions off other domains as well. Selling names through them is to some extent a complicated process involving transfer of your domain to their designated registrar first to complete the quickly.

Win Your Domain
WinYourDomain enables users to register for an account for the purposes of selling products through online auctions, or purchasing the products for sale that are available from the online auctions. Registered users can also add auctions to a watch list to keep track of their favorite auctions, review their bidding history, review their selling history, make contact with sellers, rate sellers and comment on the auctions they've won.